If you are thinking of buying an older generation or used iPhone, or wondering whether it's worth updating your current handset, one important factor to consider is how long Apple will be offering support for that handset.
There are two ways in which Apple supports iPhones. One is the software – ensuring that any bugs and security flaws are addressed. The other is the hardware – providing the parts and labor to fix a problem with your phone (for a price, of course).
It's for this reason that we dissuade people from buying particularly old iPhone handsets. The risk that a fault could occur or that you might be exposed to security risks is too high.
The good news is that Apple does support iPhones for a reasonably long time. Software support lasts more than eight to ten years, while hardware support can be available on five to seven-year-old handsets
Read on to find out which iPhones are supported with the latest operating systems, and which are supported for servicing and repairs.
We also have a guide to how to get a broken iPhone fixed and what Apple product repairs cost and how long they take.
How long does Apple support iOS?
From time to time Apple issues important security updates for iOS. It doesn't issue an update for every version of iOS though, which means that some iPhones will not get this fix for what could be dangerous vulnerabilities.
As of September 2023, Apple supports the following versions of its operating systems for bug and security updates: iOS 17, iOS 16 and (we assume) iOS 15. If Apple doesn't support security updates for iOS 15 anymore then that will mean the 2016 iPhone 7, 2016 iPhone SE and 2015 iPhone 6S will no longer be supported. Note that the iPhone 6s is considered vintage by Apple–more on that below. (Apple doesn't need to support iOS 14 and iOS 13 because they are able to run iOS 15).
In January 2023 Apple also issued a security update for iOS 12, which addressed serious security flaws in the iPhones 6 and 5s as well as some iPads that can't run iPadOS. However, we do not expect Apple to issue further updates to iOS 12. If you are still using an iPhone 5s or iPhone 6 it really is time to upgrade.
Statista (a provider of market and consumer data) publishes a chart that shows how long Apple supports older iPhones. The company updated this chart in June 2023, adding iOS 17.
The graph shows for how long the software on iPhones has been supported by Apple, and the good news is that security support for the operating systems has continued for years after these phones were sold, especially among the newer iPhones.
Statista
The first iPhone, which launched in 2007, was able to run iPhone OS 3, which was supported by Apple up until 2010. The iPhone is considered obsolete by Apple.
The iPhone 3G, which launched in 2008, was able to run iOS 4.0, which was itself supported until 2011. The iPhone 3G and iPhone 3GS are considered obsolete by Apple.
The length of support increased with the launch of the iPhone 4s in 2011. That phone was able to run operating systems all the way up to iOS 9. Apple was still supporting iOS 9 in 2019 when it issued a GPS related update that July. The iPhones 4 and 4s are considered obsolete by Apple.
The iPhone 5c runs iOS 10, which also received the GPS related update in July 2019. The iPhones 5 and 5c are considered obsolete by Apple.
The iPhone 5s and iPhone 6 both run iOS 12, for which Apple issued a security update in January 2023. This update was issued for those few devices that don't support iOS 15. We don't expect that Apple will continue support for iOS 12 for much longer. These phones are considered vintage by Apple.
iOS 15, which arrived in September 2021, supports all iPhones from iPhone 6s onwards, just as with iOS 14 and iOS 13. Both iOS 14 and 13 are considered obsolete by Apple because the same phones can run iOS 15. The iPhone 6s is already considered vintage by Apple.
iOS 16, which arrived in September 2022 runs on all iPhones from the iPhone 8 onwards – but do note that not all features are available on the older handsets.
iOS 17 arrived in September 2023 and runs on all iPhones from the iPhone XS onwards – meaning the iPhone X and iPhone 8 will be stuck with iOS 16.
What is the oldest iPhone still supported?
If Apple continues to support iOS 12, the oldest iPhone to be supported by Apple would be the iPhone 5s. Support for that iPhone and the iPhone 6 and 6 Plus is unlikely to continue though, with each of those phones already considered vintage by Apple (see below).
Therefore, we advise that if you have an iPhone 6 or older and are concerned about security it is time to update your iPhone because it is likely that no more security updates will be issued by Apple, meaning that the iPhone 5s and iPhone 6 will not be supported by Apple.
If Apple continues to support iOS 15 then the oldest iPhone to be supported will be the iPhone 6S, which is also already in Apple's vintage list.
Eventually, only iOS 14 and later will be supported, at which point the oldest iPhone to receive security updates will be the iPhone 8.
We have a list of every version of iOS where you can see the latest versions of iOS and how long Apple supports iOS for.
IDG
When does Apple stop supporting iPhones?
In terms of software that's not a bad showing, but if you have a fault with your iPhone will Apple be able to provide the parts to fix it with?
Apple will support iPhones (and all devices it makes) for seven years from the last time it sold that particular model. So as long as your iPhone was still being sold by Apple up to seven years ago the company will still service it – in other words: help you fix it (for a price).
This is where Apple list of obsolete and vintage products comes in.
Apple states on its website here that "Owners of iPhone, iPad, iPod or Mac products may obtain a service and parts from Apple or Apple service providers for five years after the product is no longer sold."
The following iPhones are considered Obsolete, which means sales were discontinued more than seven years ago and Apple has now discontinued all hardware servicing.
iPhone
iPhone 3G
iPhone 3GS
iPhone 4 (certain models are now obsolete)
iPhone 4s
iPhone 5c (discontinued September 2013, obsolete in 2021)
And these iPhones are listed as Vintage, which means they not been sold for more than five years (but less than seven years). Apple will still service these products.
iPhone 4 8GB (discontinued in 2013, but sold in India until February 2014, likely to be obsolete very soon)
iPhone 5 (discontinued September 2013, likely to become obsolete soon)
iPhone 5s (discontinued in 2016, vintage in 2021)
iPhone 6 (discontinued in 2016, vintage in 2021)
iPhone 6 Plus (discontinued in 2016, vintage in 2021)
iPhone 6s (discontinued in 2016, vintage in 2022)
iPhone 6s Plus (discontinued in 2018, vintage in 2022)
Apple will only service iPhones older than the iPhone 6s if it has the required parts. All iPhones that followed those handsets should be supported by Apple.
This suggests that while the iPhone 6s may get software support for a while yet, it may not be possible to mend it if it gets broken.
You may also be interested to learn how long Apple supports Macs for and how long Apple supports iPads for.
Is your iPhone slipping into obscurity? Find a great deal on a new iPhone here or check the best prices below.
Apple iPhone 15
https://b2c-contenthub.com/wp-content/uploads/2023/09/15.jpg?resize=300%2C168&quality=50&strip=all 300w,
https://b2c-contenthub.com/wp-content/uploads/2023/09/15.jpg?resize=768%2C432&quality=50&strip=all
768w,
https://b2c-contenthub.com/wp-content/uploads/2023/09/15.jpg?resize=1200%2C675&quality=50&strip=all
1200w,
https://b2c-contenthub.com/wp-content/uploads/2023/09/15.jpg?resize=1536%2C864&quality=50&strip=all
1536w,
https://b2c-contenthub.com/wp-content/uploads/2023/09/15.jpg?resize=1240%2C697&quality=50&strip=all
1240w,
https://b2c-contenthub.com/wp-content/uploads/2023/09/15.jpg?resize=150%2C84&quality=50&strip=all
150w" sizes="(max-width: 300px) 100vw, 300px" />
Price When Reviewed:
From $799
Apple iPhone 15 Pro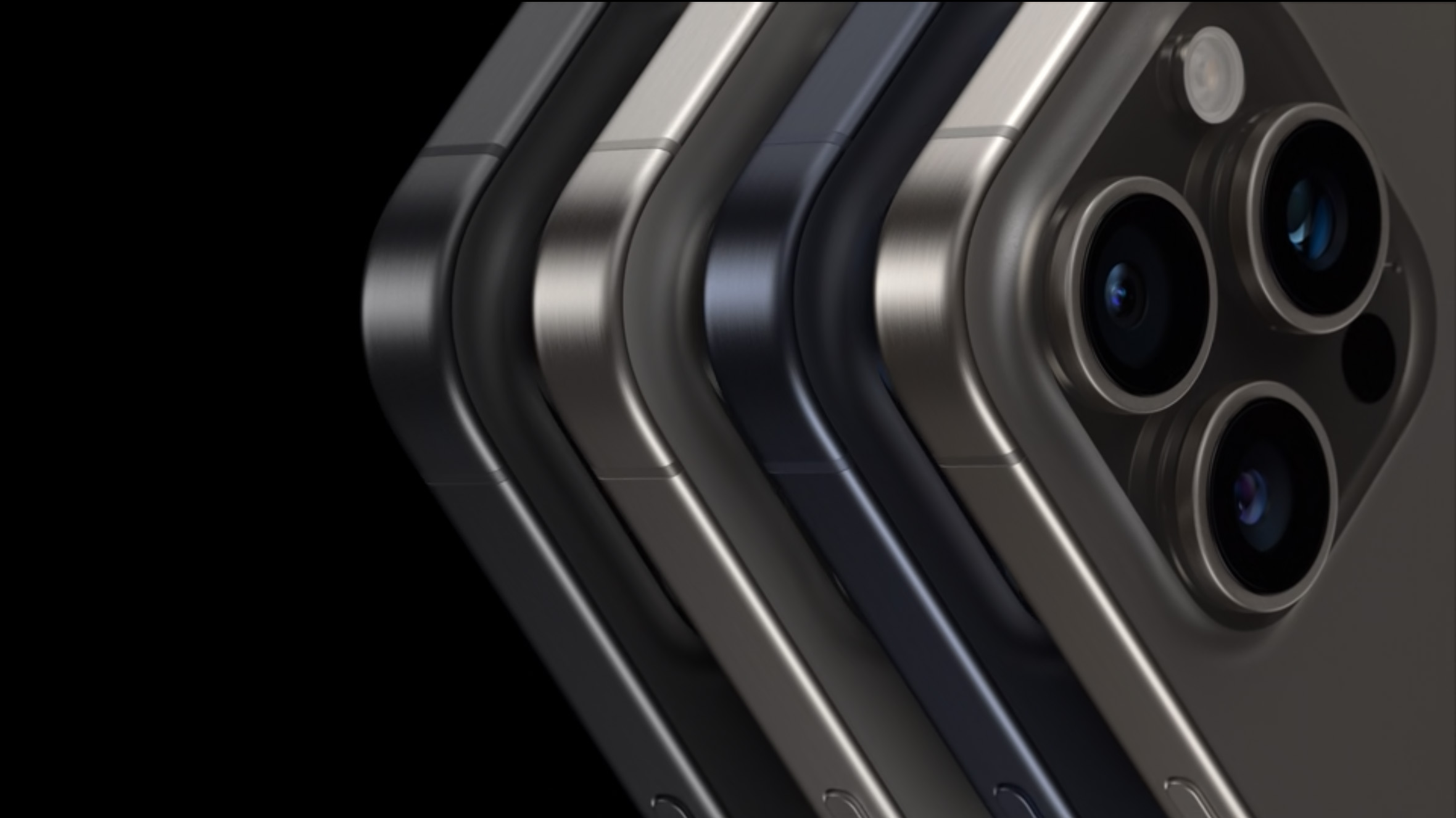 https://b2c-contenthub.com/wp-content/uploads/2023/09/iPhone-15-Pro-colors.jpg?resize=300%2C168&quality=50&strip=all 300w,
https://b2c-contenthub.com/wp-content/uploads/2023/09/iPhone-15-Pro-colors.jpg?resize=768%2C432&quality=50&strip=all
768w,
https://b2c-contenthub.com/wp-content/uploads/2023/09/iPhone-15-Pro-colors.jpg?resize=1200%2C674&quality=50&strip=all
1200w,
https://b2c-contenthub.com/wp-content/uploads/2023/09/iPhone-15-Pro-colors.jpg?resize=1536%2C863&quality=50&strip=all
1536w,
https://b2c-contenthub.com/wp-content/uploads/2023/09/iPhone-15-Pro-colors.jpg?resize=2048%2C1151&quality=50&strip=all
2048w,
https://b2c-contenthub.com/wp-content/uploads/2023/09/iPhone-15-Pro-colors.jpg?resize=1240%2C697&quality=50&strip=all
1240w,
https://b2c-contenthub.com/wp-content/uploads/2023/09/iPhone-15-Pro-colors.jpg?resize=150%2C84&quality=50&strip=all
150w" sizes="(max-width: 300px) 100vw, 300px" />
Price When Reviewed:
$999
iOS, iPhone